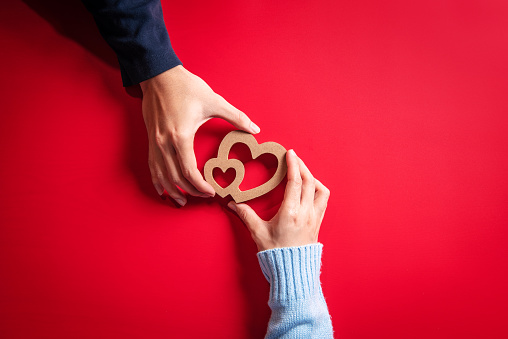 Not everyone gives grace, as I found that out the other day at Walmart. Someone, not in or near a crosswalk, got mad because I did not stop the car to let them cross the road, so they gave me "the finger." As I passed her, I saw her finger in my rear view mirror. How dare she!! I honked my horn vigorously, but all that did was to scare the people in the crosswalk ahead of me. They started scurrying like little ants, thinking a crazy woman was coming! I told my husband…I wish they made a car horn for the rear of the car so that lady would know how mad I am! After much deliberating for two days on how awful the lady was to treat me like that, I came to a jerky stop. I realized…
It is not about me. It is not about me. It is not about me. It is not about me. IT IS NOT ABOUT ME.
SO the lady got mad. So she had to wait two extra seconds to cross the road. So she felt like expressing her anger to a stranger, with her finger. Know what? I could put my finger up too, but I don't do that. What I should be doing is pointing my index finger to Jesus. So should we all, with our actions. One of our jobs on earth is to give grace to others, to point them to Jesus. And you cannot really do that without grace. Why? Because we are all imperfect. Especially me!
What if I replay that situation at Wal-mart and make a grace-filled reaction to her anger? What would that look like? I suppose I would consider what her day or week had been like? Maybe she was not looking forward to Mother's Day, like many others. Maybe she lost a child. Maybe she had a fight with her boyfriend or husband. Maybe she had someone sick in the family and was stressed. Whatever the case, and I will never know, I know this. People who hurt others are frustrated or hurt themselves. I should have held my hand outside the window and motioned that I was sorry. I really could have let her cross in front of me.
We have been given grace by God over and over. So how do we pass it on? How, in everyday life do we show grace? So many times it is in our reactions, responses and reaching out. When someone hurts us, we have to realize it is not about us necessarily. It could be about them and their unhappiness. Why not react with grace and in effect say, "I do not expect you to be perfect because I am not. I will pray for you and love and accept you with the grace of God. He loves you, so I do too." It is all about considering and forgiving each other, as our verse today says.
Bearing with one another and, if one has a complaint against another, forgiving each other; as the Lord has forgiven you, so you also must forgive. Colossians 3:13 ESV
Easier said than done sometimes, huh?
Lord, help us to remember we are only saved sinners. Help us to see the good in people and also their need for grace. You are a great example of love and grace to us. You perfectly love our imperfect selves. Thank You for Your grace that lights our way to loving others. Amen
With love from the Father, I hope you have a great Monday!
Christina