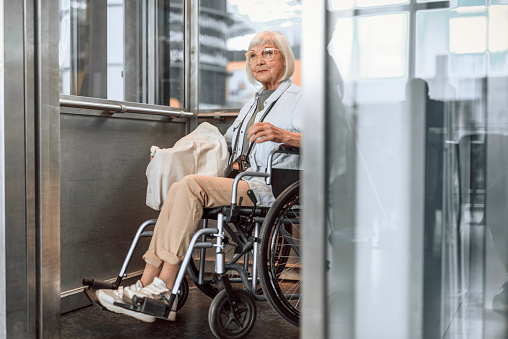 The Lord sustains all who fall and raises up all who are bowed down. Psalm 145:14
There's an old song that I love and it's about love. It's called, 'Love Lifted Me.' James Rowe wrote this is 1912!The words tell the story of a sinner saved when God's love lifted Him out of the angry waves of sin. God is the master of the sea, the One who made the Sea, the One who made us. He hears our need and answers with love that lifts us from our sin or sorrow, so love is a lifter, sort of like an elevator!
Love is an elevator? Yep! As elevators work for people that need to be lifted, over and over again. God's love is like that. He lifts the needy from wherever they are, to the higher place they need to go.
He raises the poor from the dust and lifts the needy from the ash heap; he seats them with princes, with the princes of his people. Psalm 113:7-8
The idea of love being the lifting agent is priceless. Why? Because we can all love someone else, thereby lifting their day, burden or their worries. Love is like an elevator for people that need a positive lift. We can all be elevators, of sorts. Please excuse the cheesy, simplistic analogy, but sometimes it takes a silly analogy to really grasp great things of God. (At least for me!)
God's a lifter. I'm a lifter. Wouldn't you like to be a lifter too? (This reminds me of the old Dr. Pepper commercial…you who are old like me will get that!)
Dear God, I want to be an elevator of sorts. Help me to carry someone to a higher more positive place by caring about them. Remind me when I am down, that others feel that way sometimes, too. Help me to recognize that and be a lifter. Thank You for lifting me above the world's problems and giving me peace. I love You so much! Tina
With love from our awesome Father to you, have a great day. If you get a chance, be a lifter. It's fun! Love, Tina