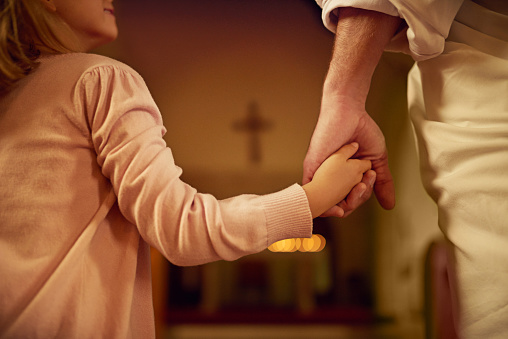 God is in the midst of her, she will not be moved; God will help her when morning dawns. Psalm 46:5
This morning I didn't want to get up, honestly, but I dragged myself out of bed, while it is still dark, because this is the time I get to spend alone with my Savior! No puppy jumping on me and no cat begging to be brushed. Oh, the thrill and privilege and undeserved joy, to be able to talk to the Lord, just Him and I. So, this morning, I would like to do just that, pray.
Dear Jesus,
You know I didn't feel like getting up this morning. I fretted too much last night about silly things and tossed and turned. Thank You for helping me get up so I can focus on You in our special time. You are always there for me. Can You help me write this morning?
(Tina, I will always help You. I am right here.)
Thank You, Lord! I can always count on You. You are my treasure for sure. Now, I know why You said, Do not lay up for yourselves treasures, except in heaven. It is because YOU are my treasure there!
 But lay up for yourselves treasures in heaven, where neither moth nor rust destroys and where thieves do not break in and steal. For where your treasure is, there your heart will be also. Matthew 6: 20-21
I love You, my treasure, so why can't I find good enough words this morning to describe You? Why am I so lacking when You are not?
(I am what I am. You are human, Tina)
You are wonderful, Jesus! Thank You for loving my imperfect human self. When I think about You on that cross, I get all teary. You loved me while on that cross. You loved us all! Help me to be brave and tell my neighbors and friends about You. Help me to serve You in that way. Use me, Lord.
(I want YOU to use ME, Tina. I am right here. You can count on me. Have I ever failed you? I am what I am, Your shepherd, your friend, your rock. Use me every second of the day.)
Ah, Lord, the joy You give me. I am wordless and speechless, but I know You see my heart. You know how I feel.
(I know You better than YOU know you.)
And I am so glad about that! Guide me today, Lord. Please help my friends who have fears and anxieties. Give them a huge dose of Your amazing peace. Let them feel You by their side, holding their hands, being the best friend they ever had. Help me to help them better. For all I have asked, that I know You will help me with, thank You from the bottom, middle and top of my heart. You really are my greatest joy.
(I take joy in you, too. Keep leaning on me. I am right here.)
Just wow. I will lean! Love You!
(Love you, too.)
The words in parentheses are words I feel the Lord saying to me as I pray. Prayer is a two-way conversation. He constantly reassures me that He is right here beside me, every time I seek Him. I hope you seek Him today too, and feel the joy of being close to Him and loved by Him! He is right there!
With love from the Father to You, have a great day!
Christina